As a Svested customer, enjoy preferential FX rates and fees
for your first 2 international payments with Wallex.
Global Payments Simplified
Fuel your business with simple, low-cost and fast cross-border solutions
Using Wallex's extensive network, you can make expedited payments to over 120 countries in 47 currencies.
All fees are immediately transparent for a fast, affordable and completely digital experience.
Paying your suppliers, overseas employees or freelancers with Wallex costs significantly less than Banks, PayPal, wire transfers or traditional remittance companies!
So, what are you waiting for? Submit the form to be assigned an Account Manager that can customise fees, rates and help you kickstart your journey with Wallex.
Tailored FX service for growing businesses

Specialised FX Solution for Businesses in Asia
Wallex is designed for businesses. From a multi-level approval matrix to bulk payments, we solve everyday business challenges.

5-star rated, Dedicated Account Manager
Regardless of the size of your business, you will get a dedicated Account Manager who is available on phone or Whatsapp for any queries - big or small.

Customised Fees, Better than The Norm

Enjoy highly competitive rates and transparent fees that are matched to your needs. With our customisation, you can rely on us for speed and savings.

Expedited International Payments
Make payments quickly into any of our 47 supported currencies, covering 180 countries, such as EUR, GBP, HKD, IDR, MYR, SGD, USD and many more.
Multi-currency Wallet
Hold and convert FX
Minimise and control FX costs by holding multiple currencies in the wallet. This way, you can time payments and conversions when FX rates are favourable to you. Along with our competitive rates and fees, it will bring significant improvement to your cash flows and business savings.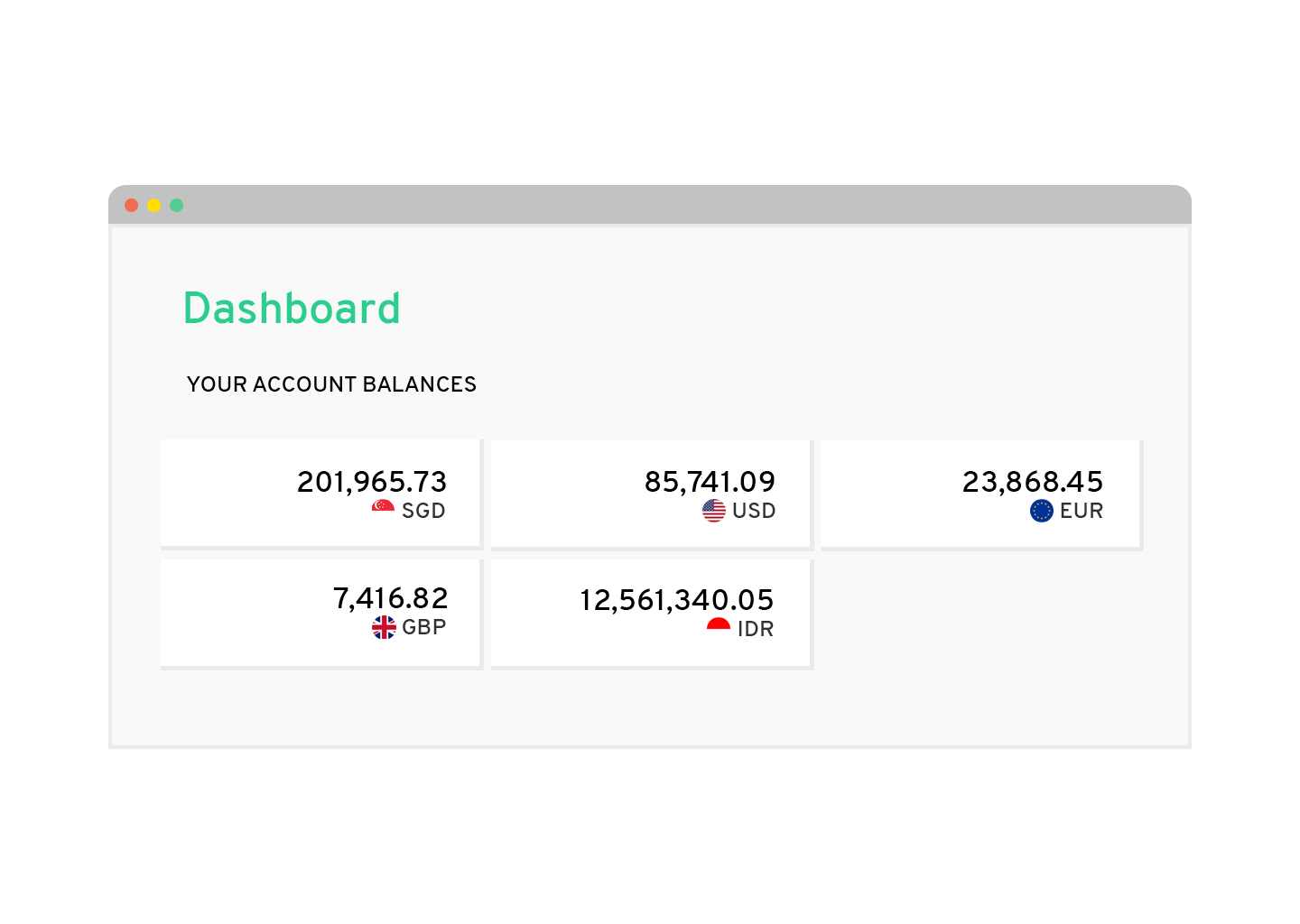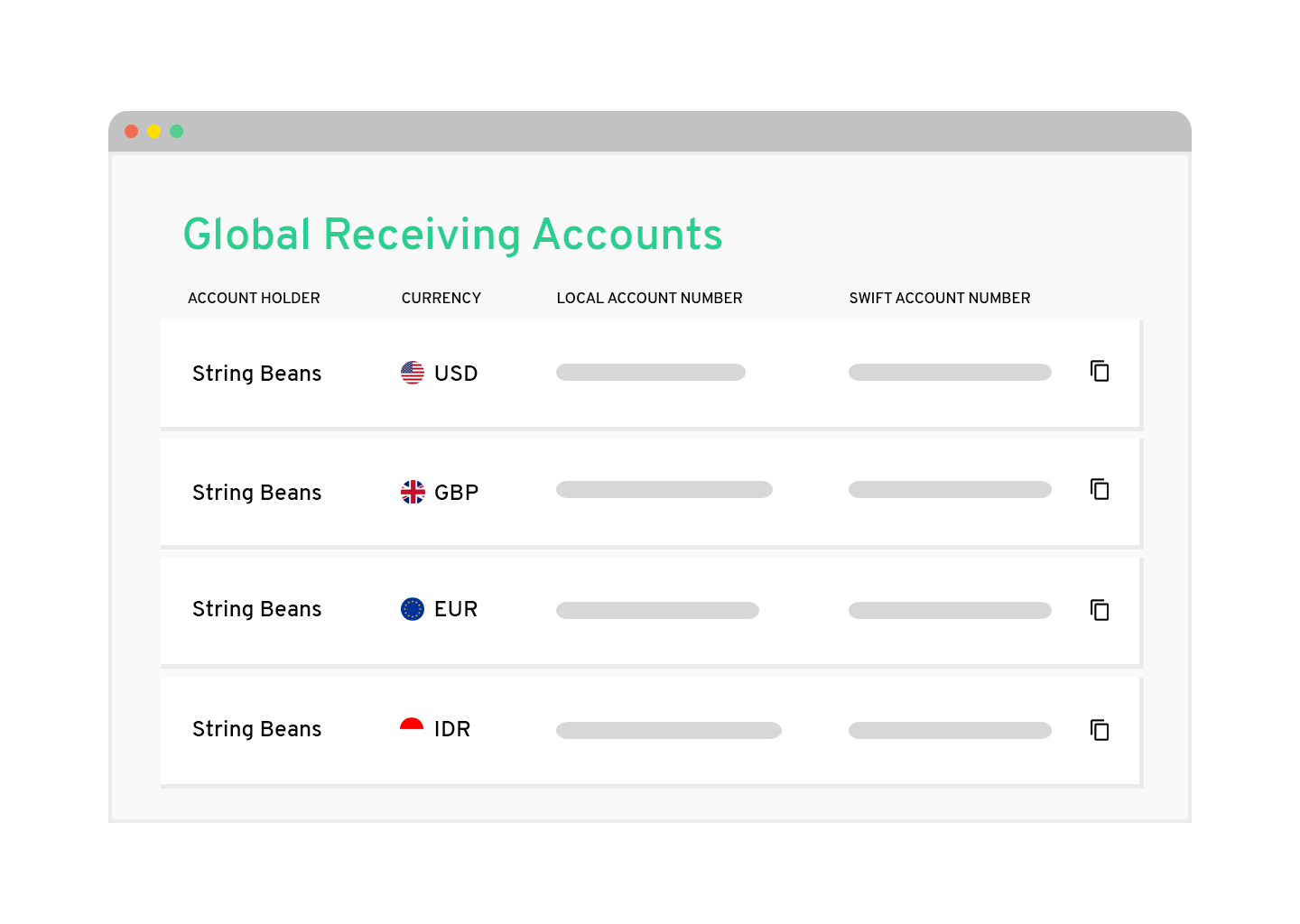 Global receiving accounts
The best way to receive international payments
Global collection accounts enable you to get paid globally as if it was a local payment. It is a great alternative to opening local bank accounts overseas.
Get USD, EUR, GBP, IDR account details in your company name for free, in seconds and accept local currency bank transfers from clients or marketplaces using local channels or SWIFT.
Trusted and loved by 30,000+ customers in Asia